Please Click on Title Below to View Galleries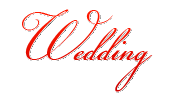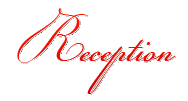 Imagine a panoramic view of beautiful Lake Texoma with sailboats slipping across the waves as a backdrop for your wonderful wedding or reception. What could be more perfect than a light breeze and water lazily lapping at the shore and your loved one at your side? This is what makes wedding celebrations so special at Pelican's Landing Waterfront Restaurant on Lake Texoma.
There are several wonderful outdoor locations for your wedding ceremony. You may choose a beautiful lakeside spot with the
sound of waves on the beach and the sparkling lake in the background. Or you may also choose a more private setting with the native woodlands providing a beautiful green background.
Pelican's Landing is a beautiful new facility located at Cedar Mills Marina and Resort. Spectacular view of Lake Texoma from every
window in the Lakeside Room are a wonderful background for your special event. This is a perfect place to hold your wedding
reception, rehearsal dinner, showers and related parties or the ceremony itself.
The Lakeside Room is a spacious 1600 sq. ft. room with a vaulted ceiling and wood beams. It features large picture windows and French doors that open unto a wide, private covered deck overlooking the lake. It will seat over 100 people for a sit down dinner or even more for cocktails and hor'dourves.
Once you have chosen the perfect site, the food is the focus. We can be as casual or as formal as you like. Our chef specializes in banquet cuisine as well as buffet presentation. We offer a wide variety of menu selections. You may choose table service or an extravagant buffet. Your choices range from such things as a fun fajita buffet to beautifully presented medallions of beef that will melt in your mouth. We also offer complete bar services with a nice selection of wines.
Pelican's Landing is located at Cedar Mills Resort which offers a host of amenities including deluxe cottages for your guests. They will enjoy celebrating with you at this resort.
No matter your style and preferences, we can help make your special day one never to be forgotten!